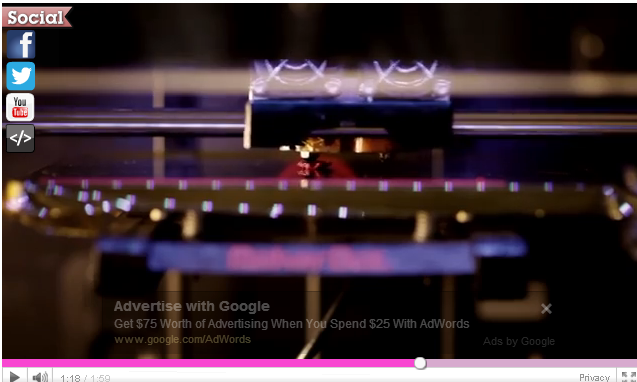 Innovate At Home With Photoshop!
3D Printing has been taking off lately and now it is easier than ever to get involved in the trend. I think it is going to be much more than a trend because of the endless possibilities whether you are talking about things like fashion or even very practical applications like printing your own phone! Eventually maybe our culture will be enabled to print their own tech and just license the designs from the company makers or something. Need a new Sim Card? Imagine just 3D printing one! The costs of 3D scanners and 3D Printers alike have gone way down and are going to continue to go down as more and more people buy them, economies of scale!
This cute commercial from Adobe shows you that now you can even design items for 3D printing using Photoshop! This is something that sounds like a lot of fun so you already know that we are going to try it. Just need to find a place that we can print the final item; perhaps someday Kinkos and such will soon offer 3D printing! In the meantime have a good laugh at this little chicken that decides to re-invent the egg, literally, because it saw that the regular eggs were too boring!
We love this video and think you will too, enjoy!