Google's chairman and former CEO Eric Schmidt doesn't get a ton of media attention or put out any 'controversial' messages, but recently we got a little poke at Apple and their infamous iPhone. He recently put out a press release, of course on Google+, stating that a lot of his friends are moving away from the iPhone and using the Google Android platform. In specific, he states the Samsung Galaxy S4,Motorola Droid Ultra (Verizon), and the Nexus5.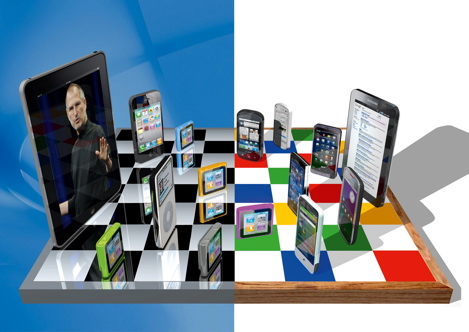 He then offers up making the switch to Google is right in time for the holiday season, and that Androids "are a great Christmas present to an iPhone user!"
At the very end he presents a detailed, yet simple step-by-step guide for how to convert and sync to Google's Android from iOS. He also includes a few perks of using Google versus Apple and recommends Google Chrome and their secure two-factor authentication for Gmail and Google accounts.
As an iPhone user myself, I do appreciate the 'app-based' environment that Apple has made popular, but the Google platform truly does offer a lot more.
What are your thoughts on Eric Schmidt's most recent Google+ post? Let us know below in the comments section.