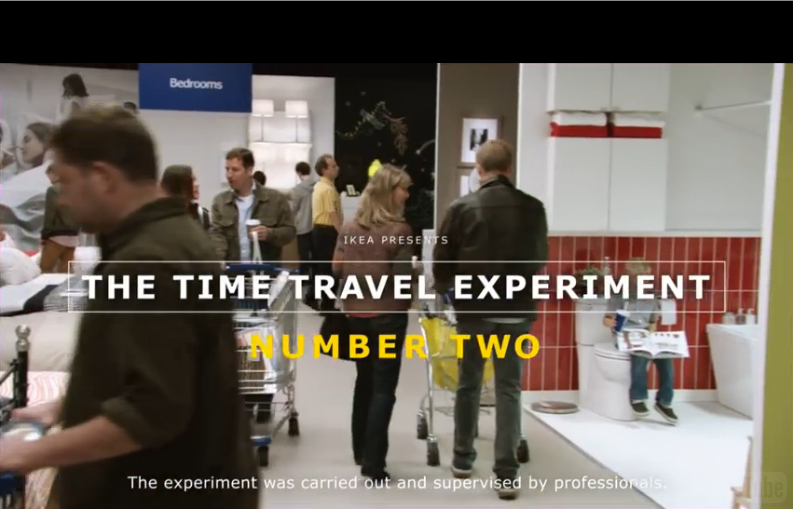 IKEA's Time Travel Experiment Viral Video Series
Alright world, welcome back to Global Tech Spot, or hey there if it is your first time here! My name is Josh Bois and I love to cover all sorts of topics ranging from lifestyle to luxury, adventure, business, tech and more. Today we are covering the viral video series by IKEA which is aptly called, The Time Travel Experiment". This video series, before I explain a little bit more about it, is so popular that after 24 hours they already had a million views! Who truly knows if that is just their loyal fan base or their ad campaign but still! I think this series is funny and I am going to explain it to you as well!
Basically some IKEA staff in this video production take random people going to IKEA, yes also known as customers, and see if they agree to being professionally hypnotized! If so then they take them into a room and get them into this new mind state. Once there they then have professional actors trick them into thinking that they are in the future such as having a son or having to deal with a marriage proposal that they are supposed to randomly make off-guard! Anyways the video is below for you to watch and remember that it is actually just part two of a multi-part series and there will surely be some more of these funny episodes to watch! 
Videos like this truly make you wonder about the future and how you can influence it, so don't forget to let your mind imagine all of the possibilities. These videos get you to start a conversation with those around you as well so don't forget to share it and get it some publicity!
So I do like this next joke which I also will allude to later, but the one below me is when a son asks his father where babies come from!
Uh oh here is some more hypnosis going on at the IKEA store, too much funnyness!
Okay so this photo below is really funny! This is where you can see the professional hypnotist, Justin Trance, telling them to go back to sleep or into their state of  "hype" after one of their time travel experiments. This is one of my favorite ones they do as it is so funny and awkward! The "parents" had just walked into their "son's" bedroom to see what he was doing because he was playing his guitar loud and screaming, except in a hardcore way not in a regular singing or painful way! Anyways the new parents had to deal with this scenario! This was right after the father had just had to essentially be the role of a Dad when the younger son in the previous scene had asked him where babies come from! Can you say LOL! (Laugh out loud) for those of you who don't know or like acronyms!
Let me know your thoughts in the comments below about this video or tweet me! @JoshBois
Visit the Ikea Time Travel Experiement video directly to watch it: Here
Watch The Official Video Below